Deskripsi:

Video tutorial bahasa Indonesia, yang mengajarkan Anda React Native untuk dapat membangun aplikasi Android maupun iOS, dari basic hingga menjadi expert.
Development akan diajarkan dari basic hingga upload ke PlayStore!
Anda akan kami ajarkan BEST PRACTICES dalam development yang kita gunakan sehari-hari.
Video akan diupdate terus sampai lengkap dengan Lifetime support!!
Studi Kasus: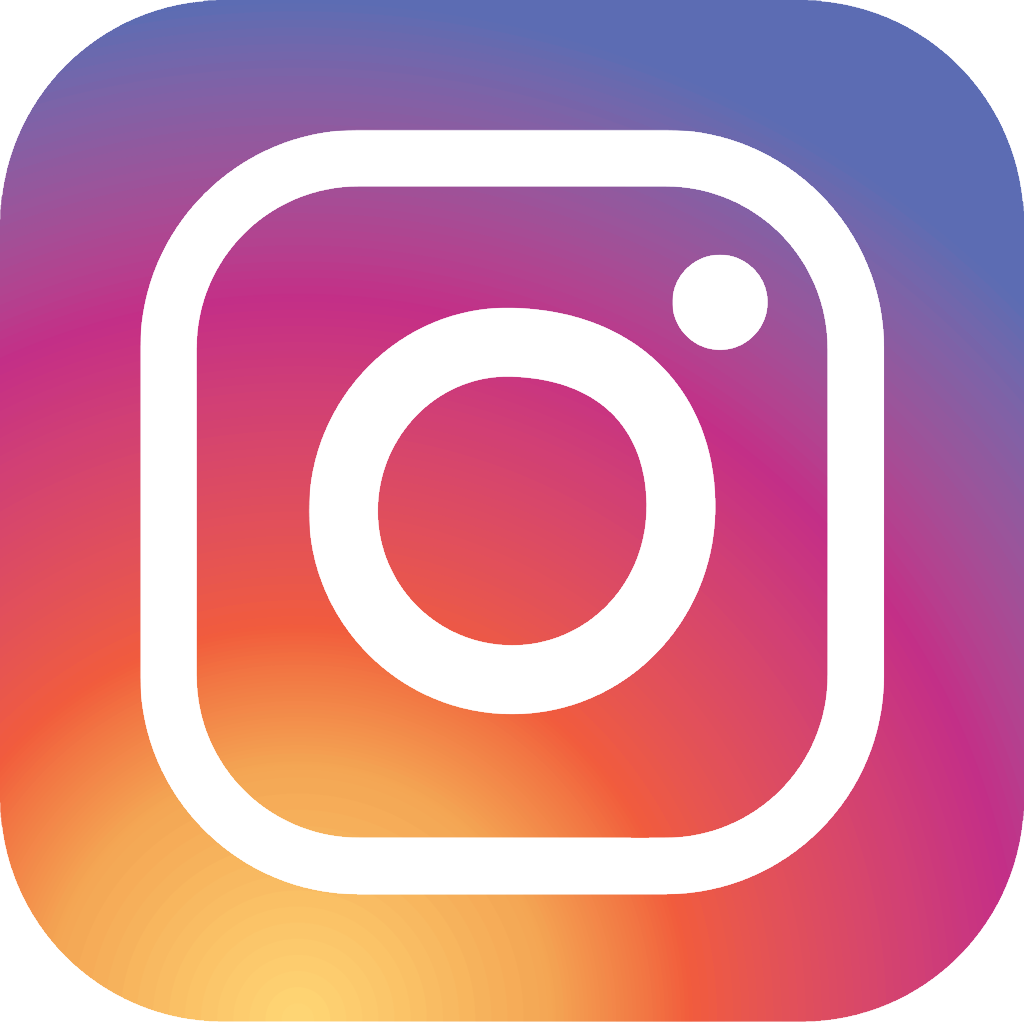 - Instagram Clone (Instantgram)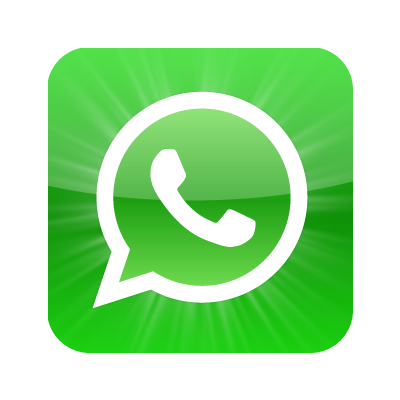 - Whatsapp Clone (Wasap)
- Not to do List

Apa yang Anda Pelajari:
- frontend dengan React Native
- backend dengan NodeJS/Express/Feathers
- database dengan MySQL
- testing dengan Jest
- repository dengan Github
- caching dengan Feathers
- realtime socket dengan socket.io
- deployment dengan Heroku
- auto scaling dengan Heroku
- upload ke PlayStore
Requirements:

- Sistem Operasi OsX/Windows/Linux. (Mac OsX preferred)
- Basic Programming Knowledge (Javascript preferred)
Mengapa Memilih Layanan kami?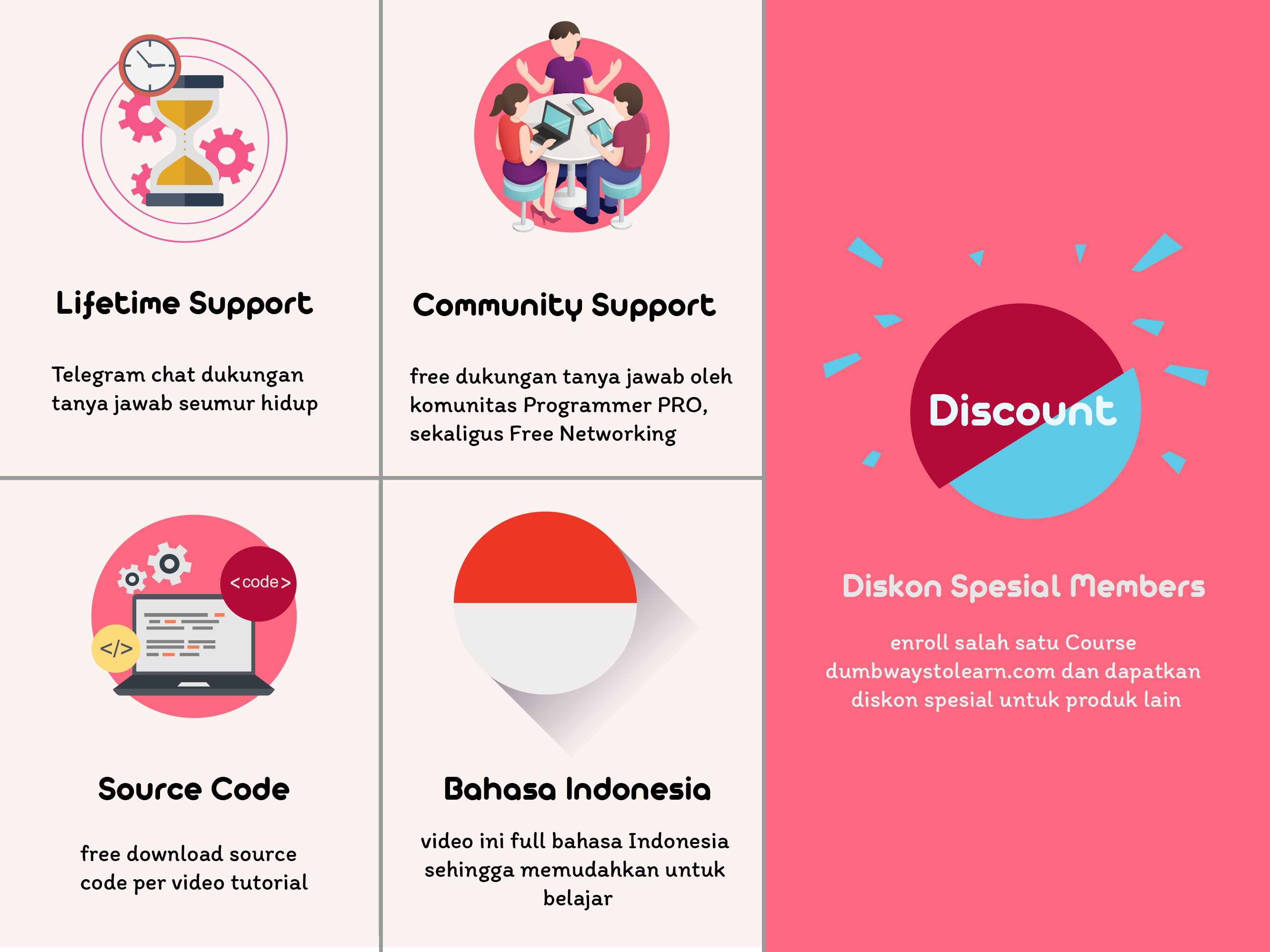 Frequently Asked Questions
Tidak punya Credit Card??
Bro, Saya g punya credit card, gimana dong belinya? Tenang aja, silakan langsung aja kontak saya via: WA/Telegram: +6285641278479
Format Tutorial ini apa sih gan?
Tutorial ini berformat softcopy only yang langsung bisa temen-temen akses via website ini.
Kenapa Harganya mahal banget?
So pasti konten kita berbeda dari yang lain, kita mengutamakan kemudahan dalam belajar. Selain itu, kita memberikan life support (YA SUPPORT SEUMUR HIDUP), via Telegram Chat. Temen-temen bebas melakukan tanya jawab di sana, hingga networking dengan temen-temen yang lain.
Your Instructor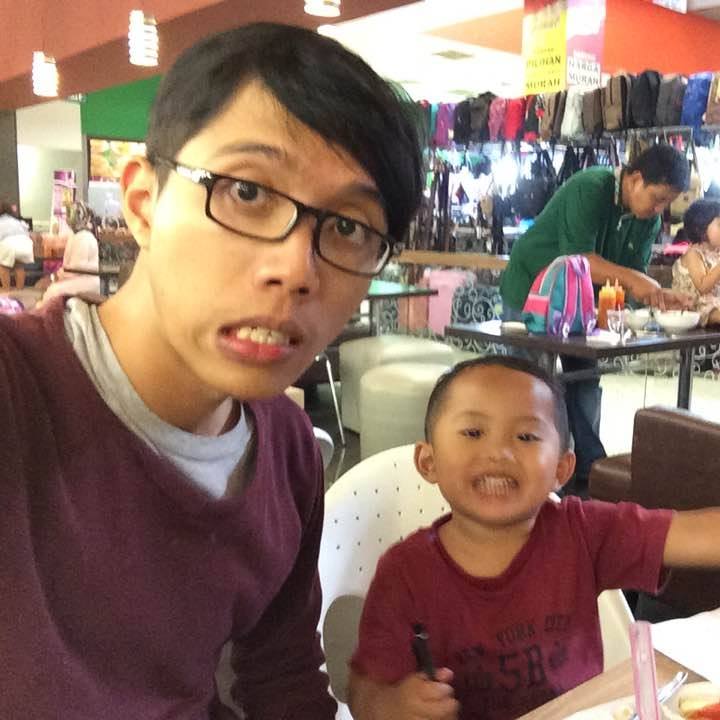 Hi Guys, perkenalkan nama saya Ega Radiegtya, currently saya aktif sebagai CEO Dumbways.id, Vice President of Engineering PT. Zahir Internasional (Zahir Accounting), CTO PT. Fifilio, dan CTO PT. Piyiku Global Sinergi.
Mobile Development, Managing Team, Mempelajari hal baru, dan Menjadi Instruktur adalah HOBI saya yang sekaligus menjadi pekerjaan utama saya.
Saya juga sering mengisi acara Meetup baik tentang bisnis maupun tentang Software Development
Semoga teman-teman menikmati Online Course yang saya buat. :)